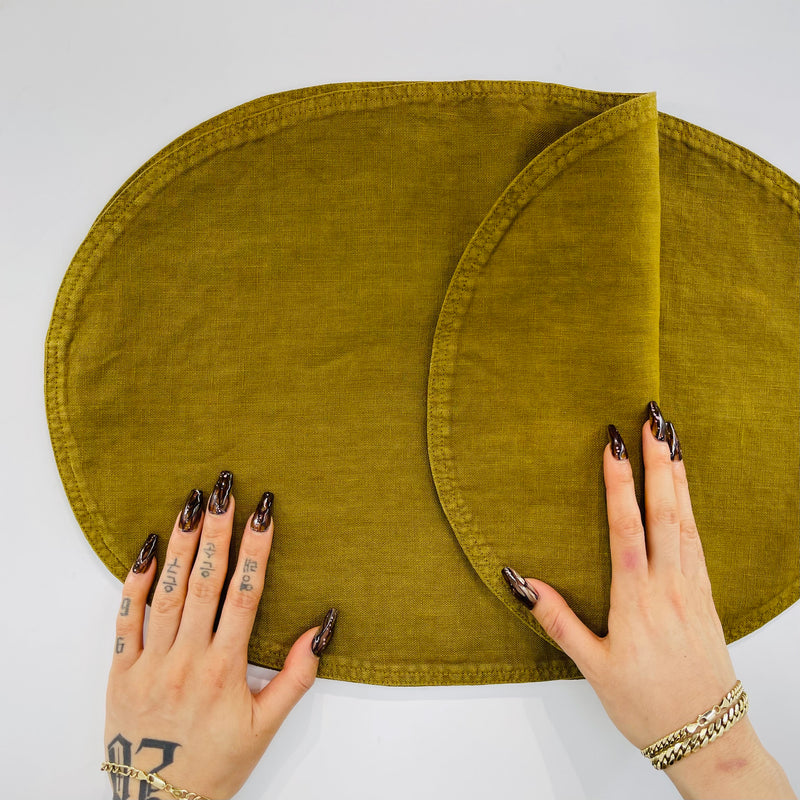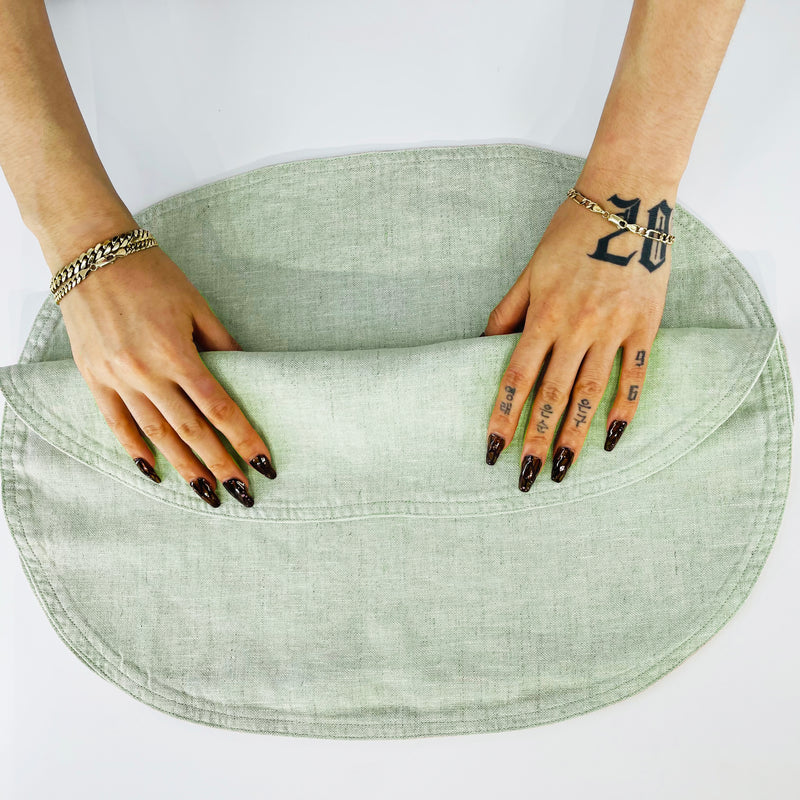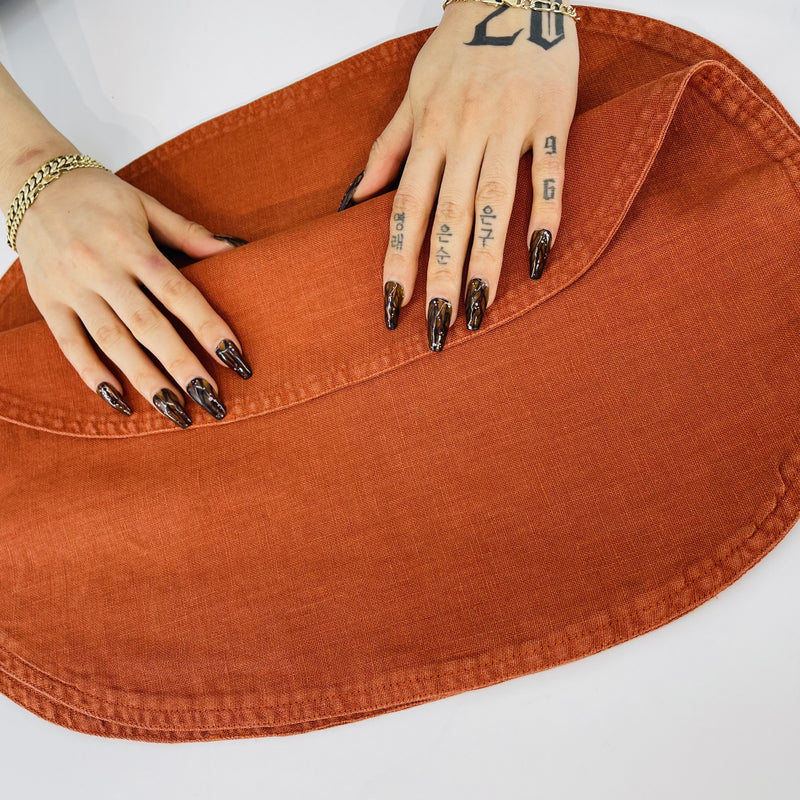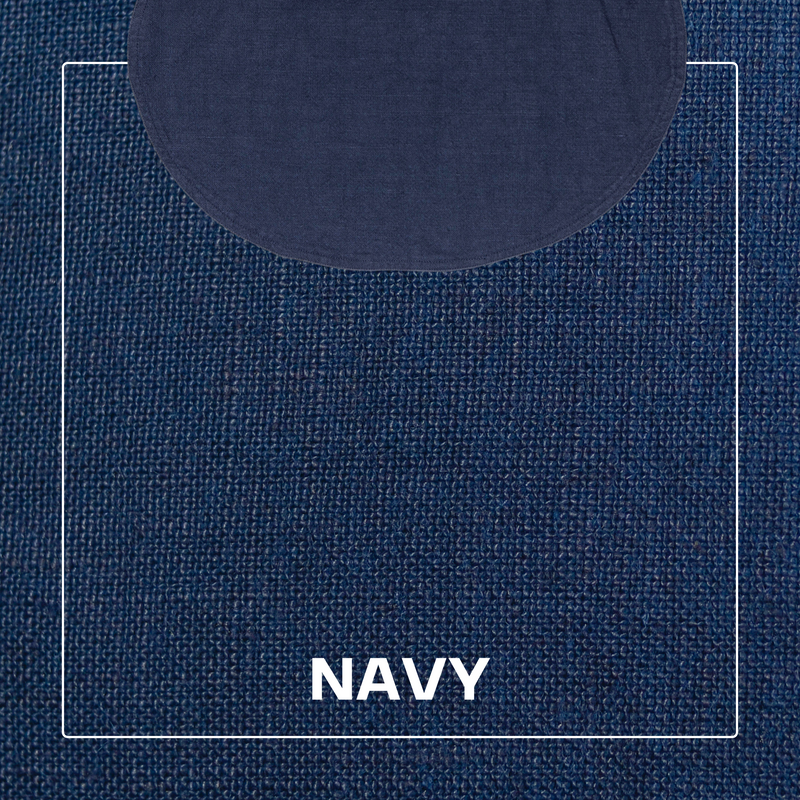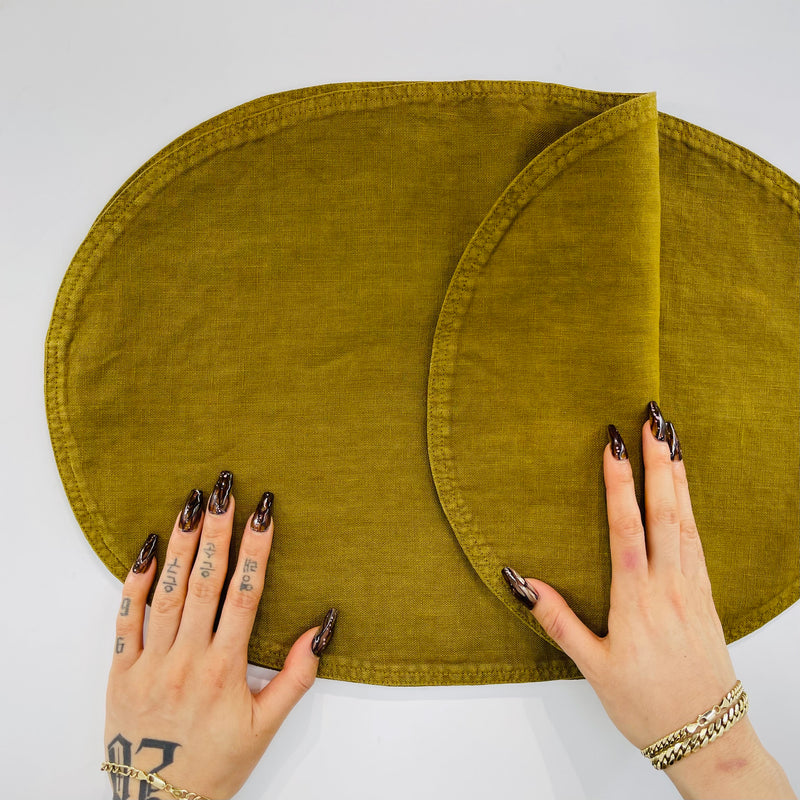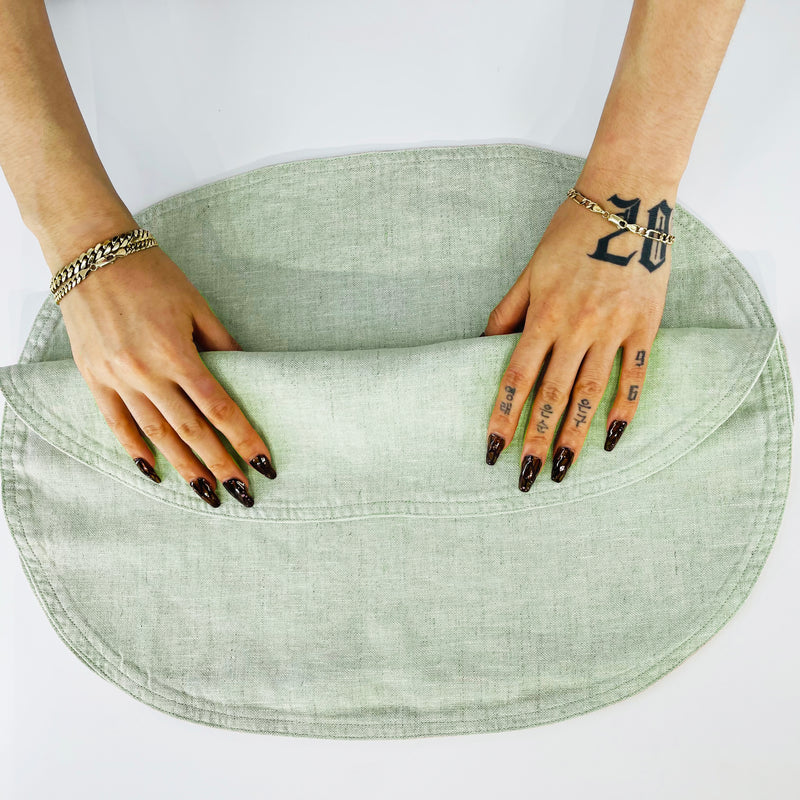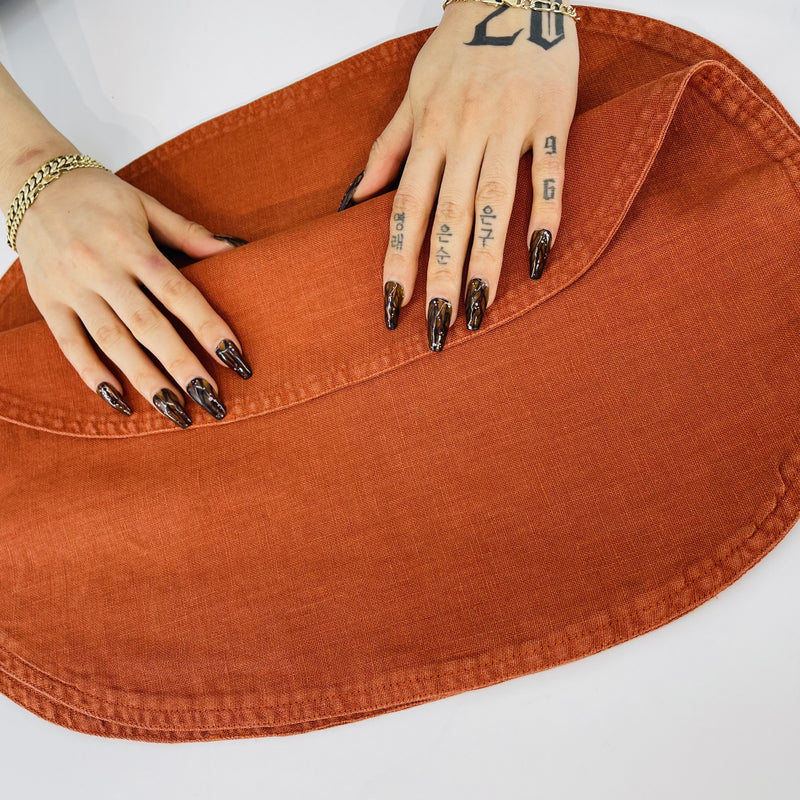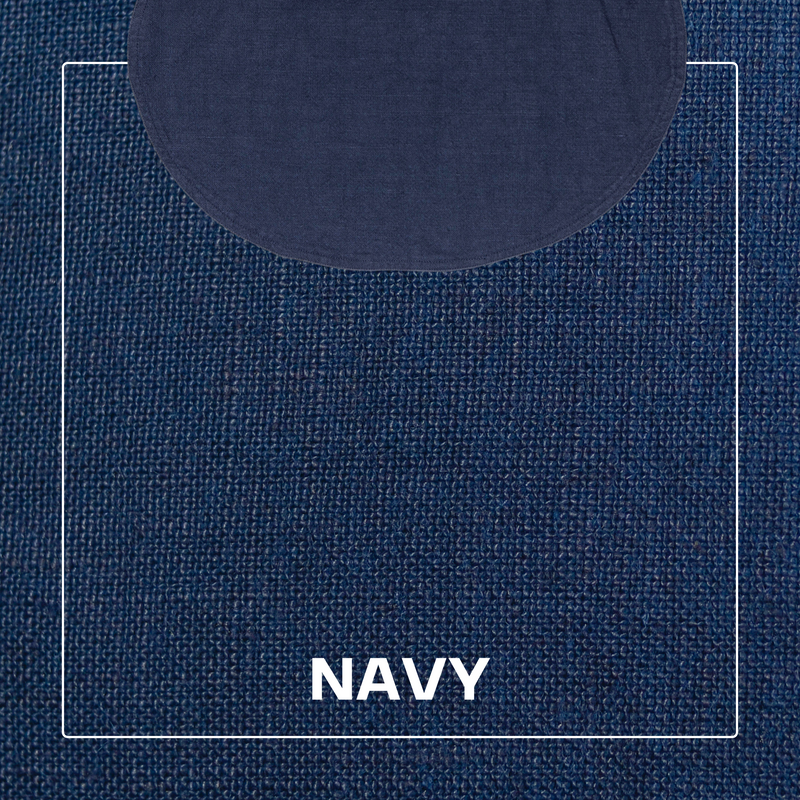 Round Placemat
$20.00
Deadstock Linen
Low Impact Dyes
Made in LA @SUAY
Bring art and order to your dining table with Suay's round placemats. Made of pressed deadstock linen, our round placemats are built to last in colors to mix and match. With a good weight and made right here in our sew shop in Los Angeles, our placemats are made to withstand several washings and all the wear and tear from around the table, day in, day out. Enjoy these every day, every occasion.
Measures 14" x 18" (round)
Sold as single item, mix and match.