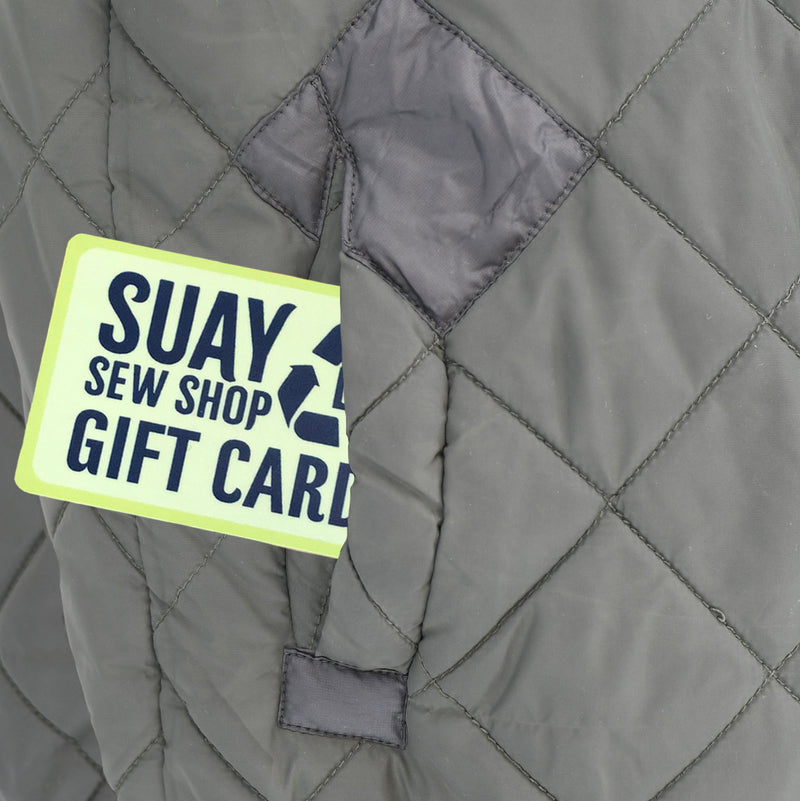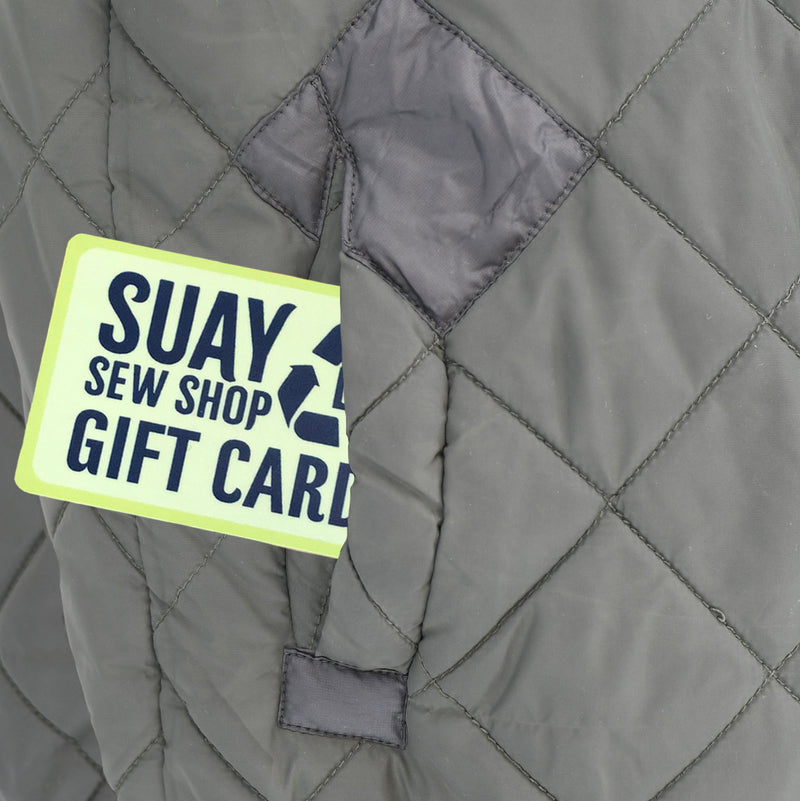 GIVE THE GIFT OF REMADE, REUSE & REPAIR
$25.00
This season give the gift of reuse and pre-pay for the planet!

Instead of giving another throwaway present that will soon be dismissed or disposed of, why not give the true gift of love? The gift of reuse.
A Suay Sew Shop gift card can be used to repair/alter cherished items, dye old favorites, make memory quilts, and purchase remade and upcycled items from our apparel and home goods creations.
Because nothing says "I care about you and I'm down for the radical change we need to clean up our planet" more than gifting someone you love with the ability to keep items they treasure longer, keeping our planet cleaner.