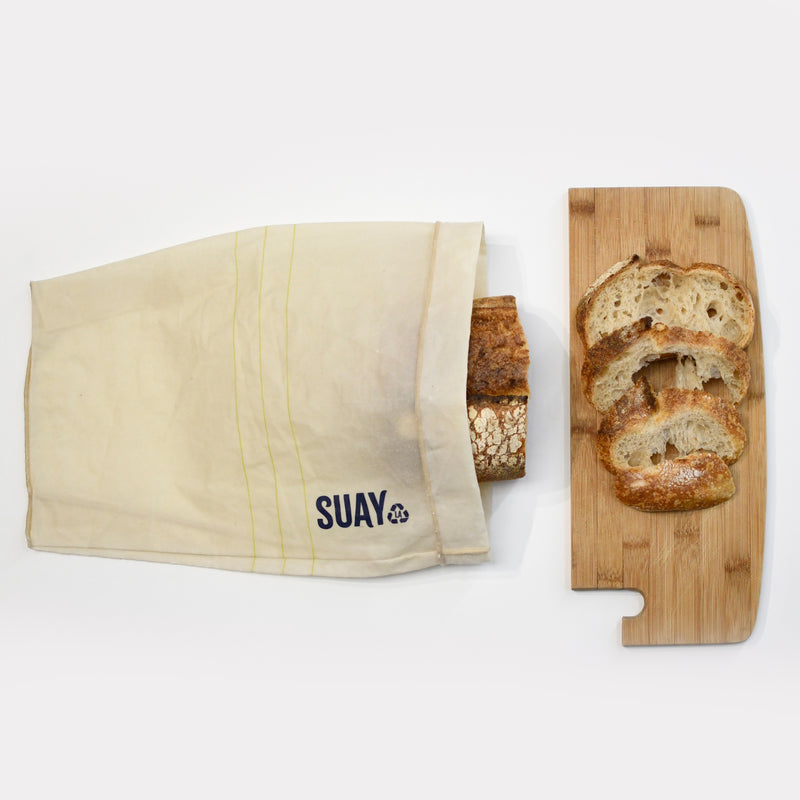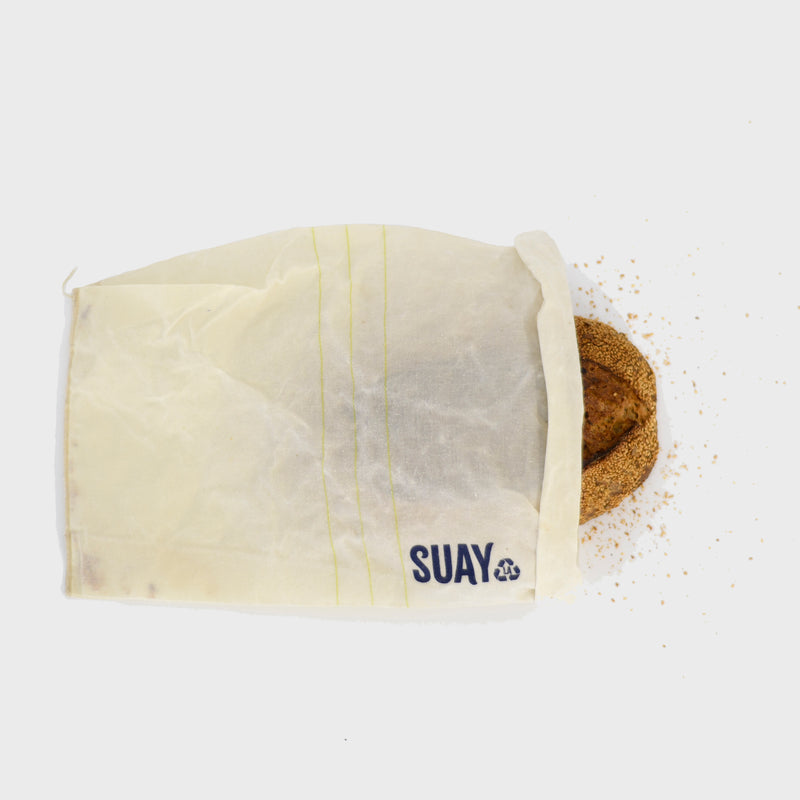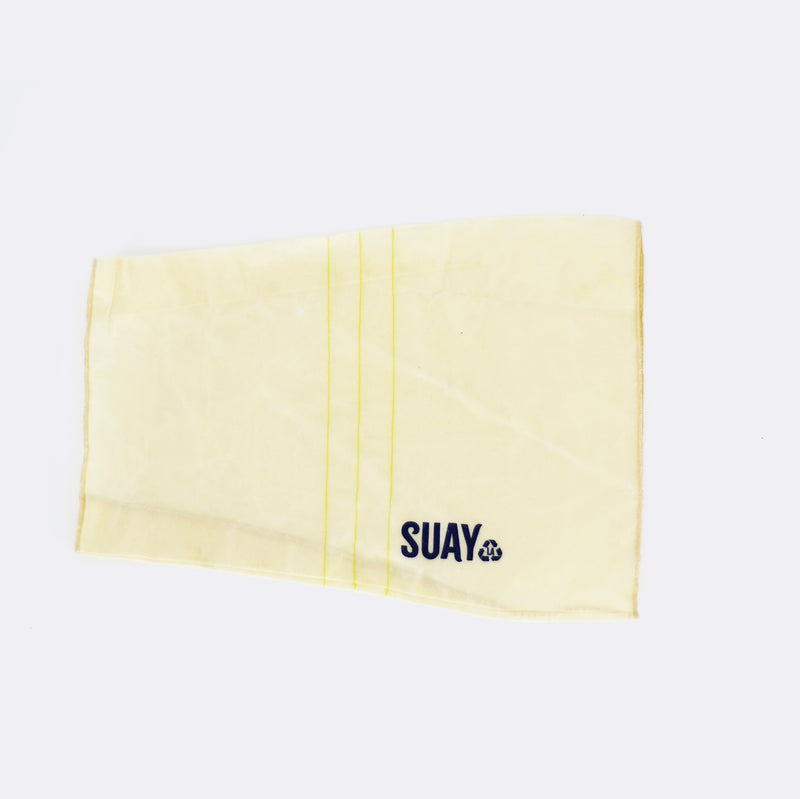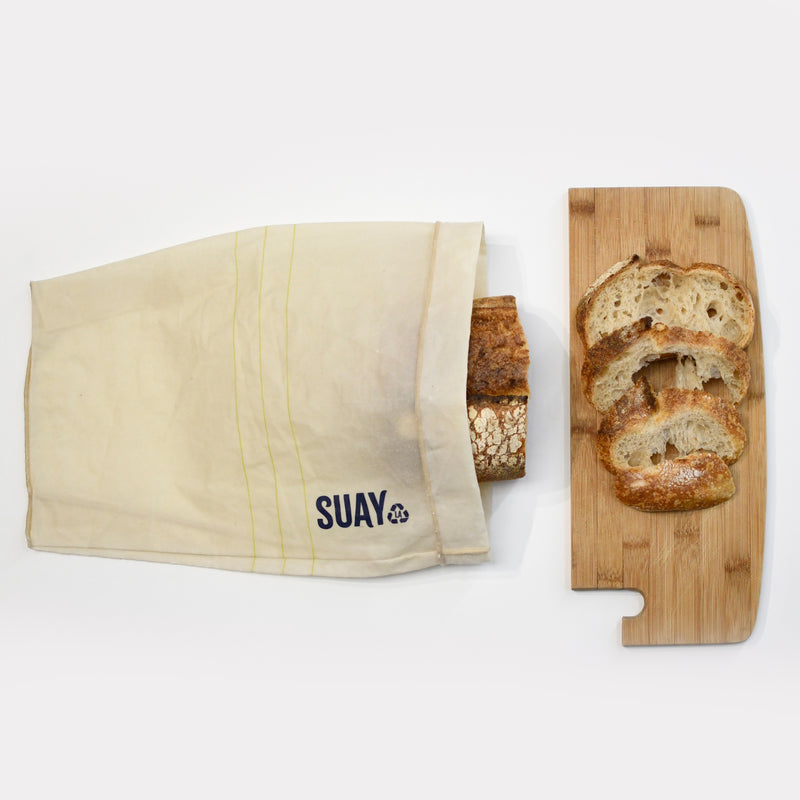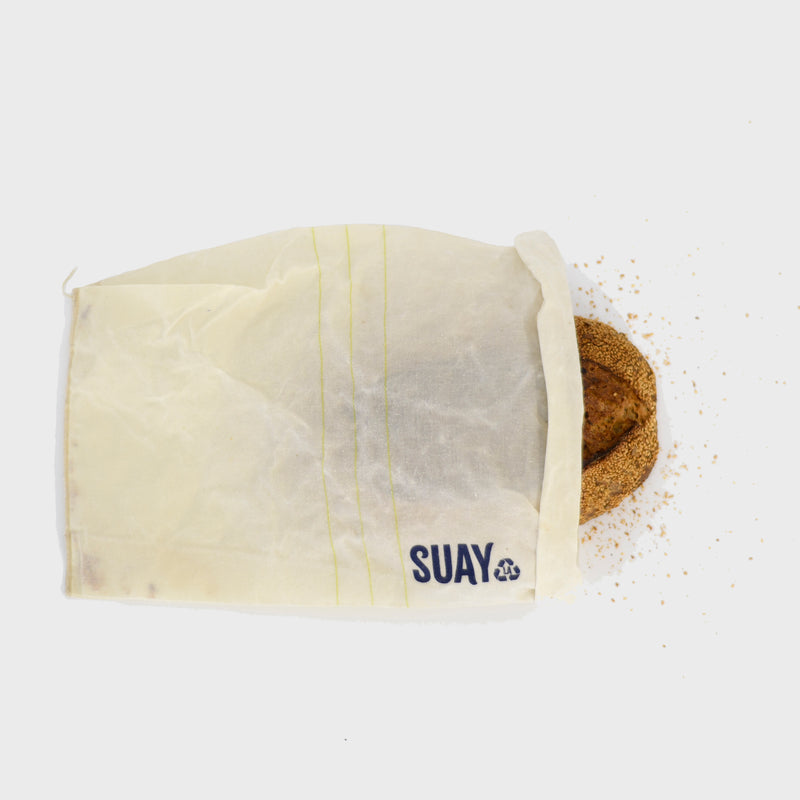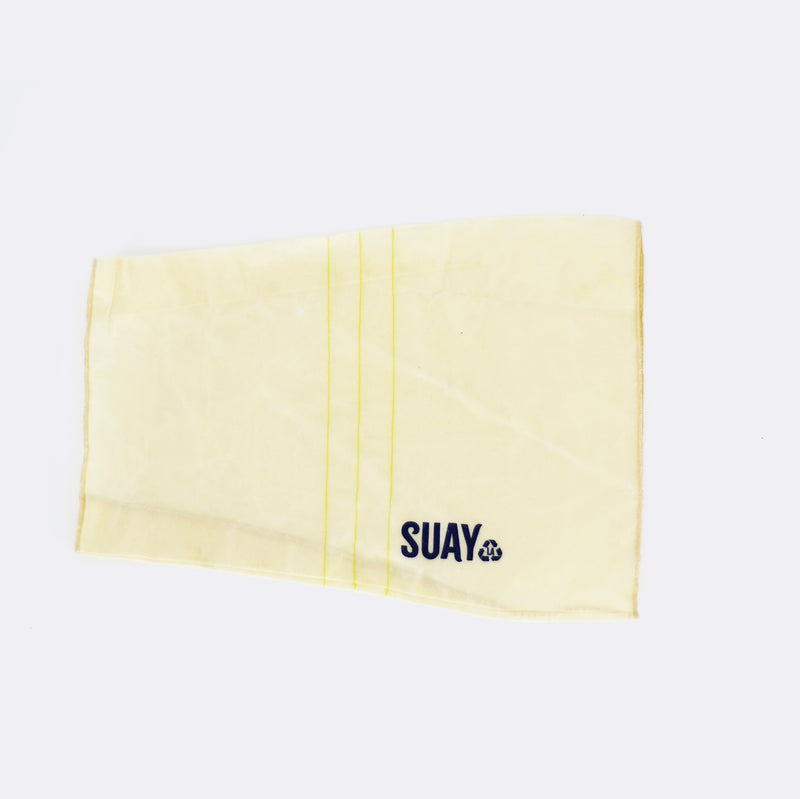 Reusable Bread Bag
$36.00
- Made of 100% Organic Bees-waxed Hemp Cotton
- Beeswax from local farm, and organic jojoba oil
- Sewn @Suay
Fresher, longer, better. This is the bread bag you've been waiting for. Made from waxed organic hemp cotton, the Suay reusable bread bag is in it for the long haul. Keeps your bread fresher longer, while resisting moisture.
When cared for properly, you can use it forever and ever. Hand wash with mild soap, and air dry, please.
Measures 12" x 16.5"