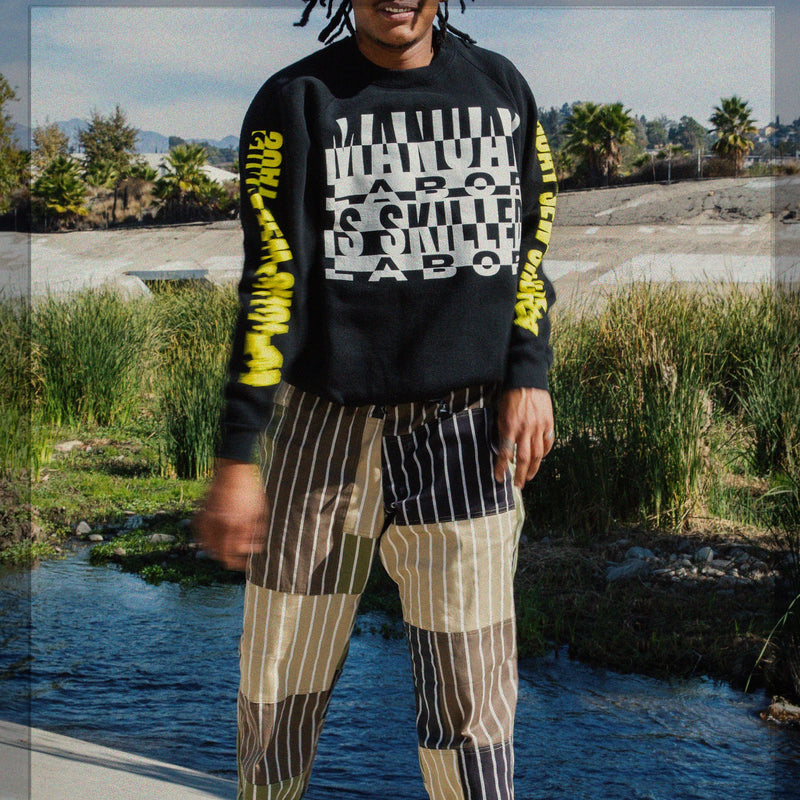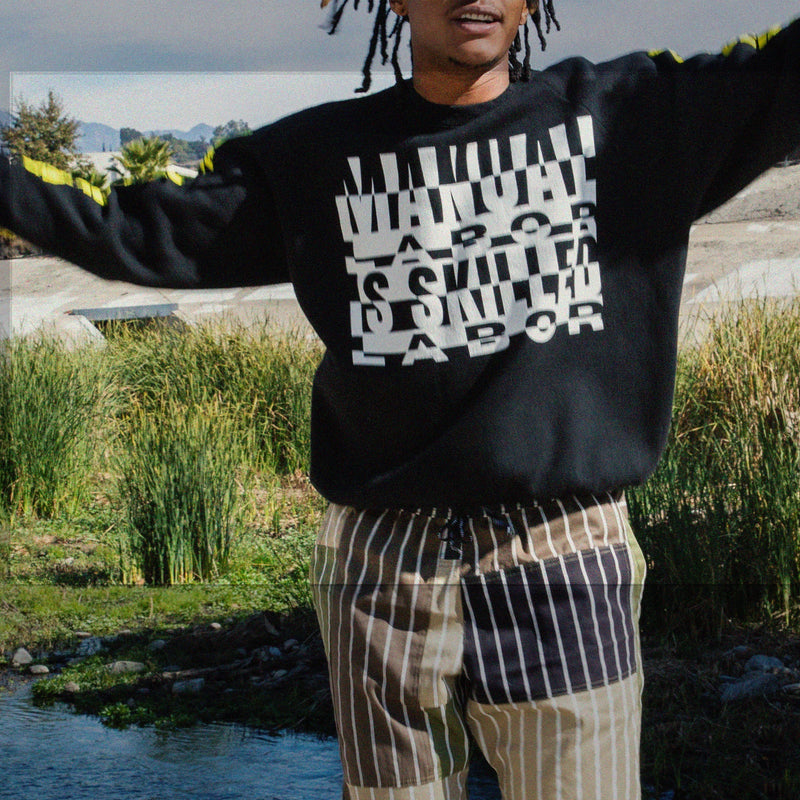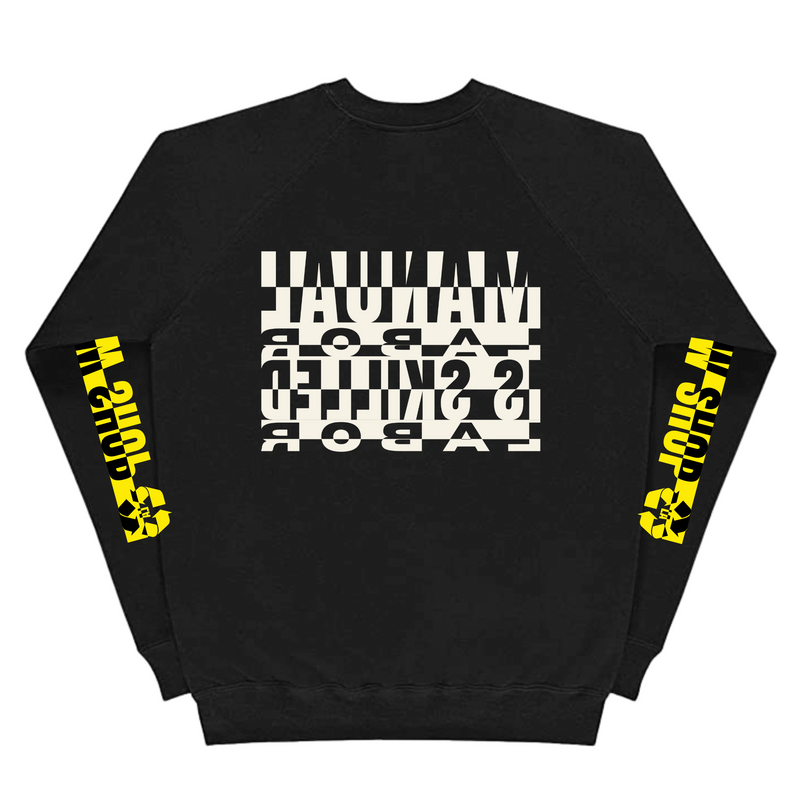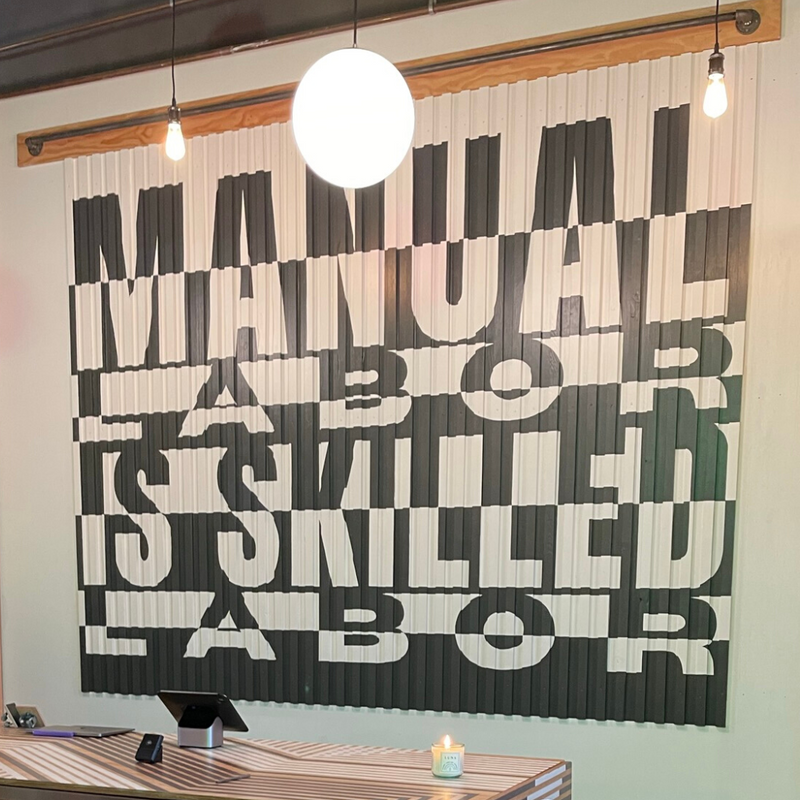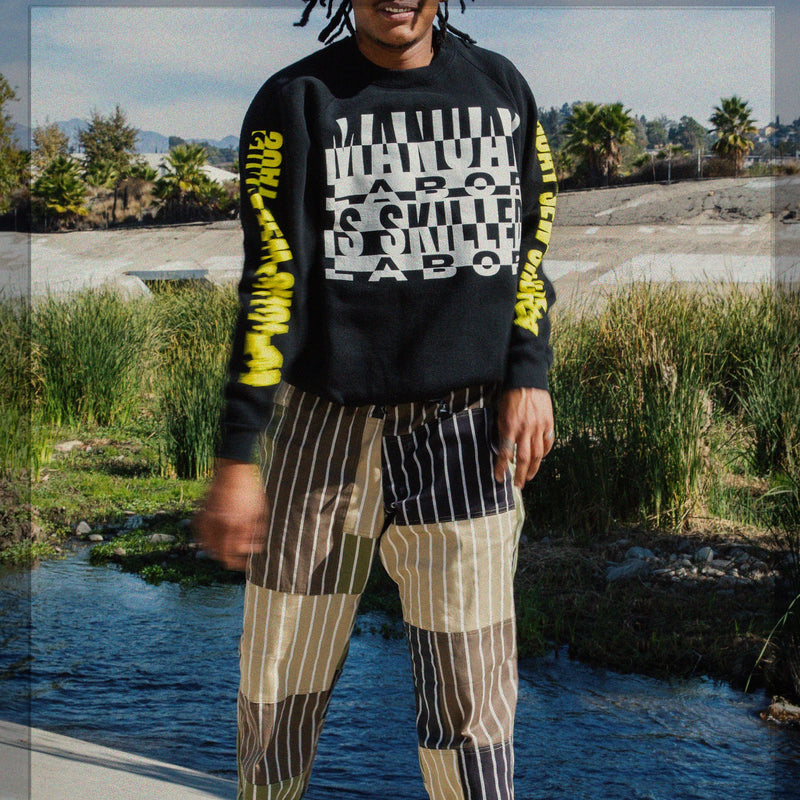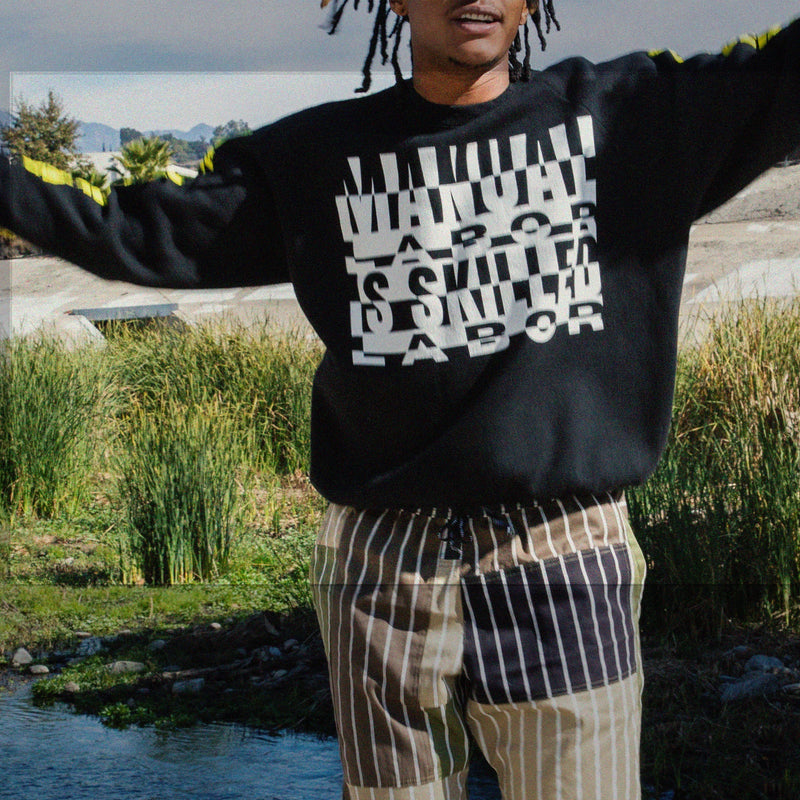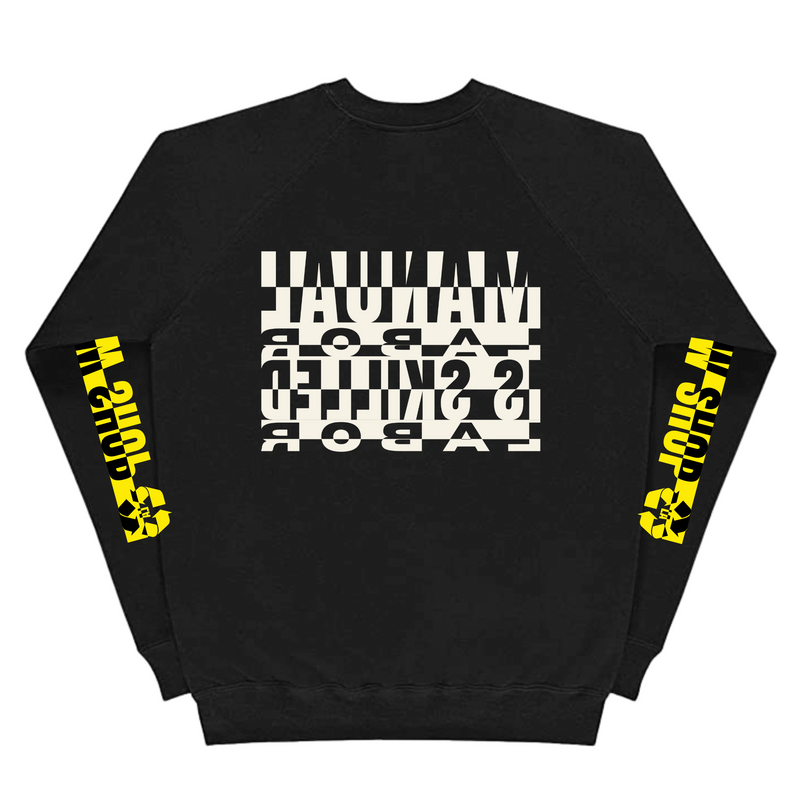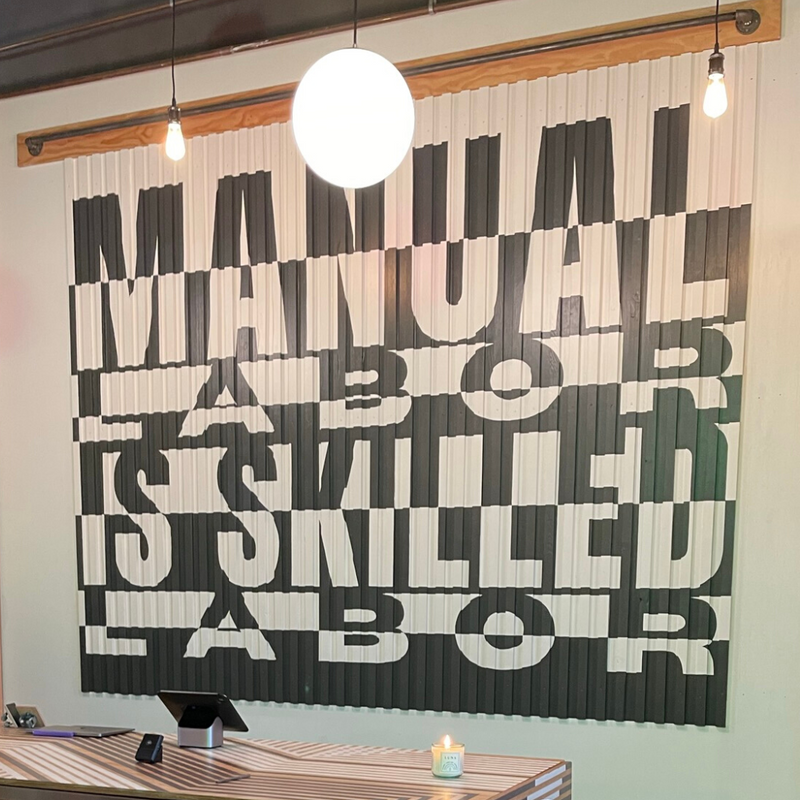 MANUAL LABOR RAGLAN SWEATSHIRT - GREY
$75.00
MADE FROM 100% POST-CONSUMER 50/50 RAGLAN SWEATSHIRTS
SCREENPRINTED IN L.A.
Show your support for Manual Laborers and let the world know that Manual Labor is, indeed, Skilled Labor. Suay's heart and foundation has always been centered around showing up for Manual Labor; from Food Workers to Farm Workers, Garment Workers to Construction Workers, we support the Skilled Labor of Manual Laborers. Made from post-consumer sweatshirts and screen printed in Los Angeles, these soft raglans show up for Manual Labor. Screen printed front and back with the iconic MANUAL LABOR IS SKILLED LABOR GRAPHIC designed in house (and in-store) by Suay, the back print is a mirrored version of the front, and the left sleeve is a mirrored version of the right.
With every purchase of Suay's Manual Labor Sweatshirt, a portion of the proceeds go toward the National Day Laborer Organizing Network, as well as additional L.A.-based labor organizations. Suay appreciates your support of Manual Labor, and your recognition of Manual Labor as Skilled Labor.
*Due to being 100% post-consumer, each sweatshirt varies in color (ranging from black to grey. The following size chart is a general sizing chart, and actual dimensions may vary.